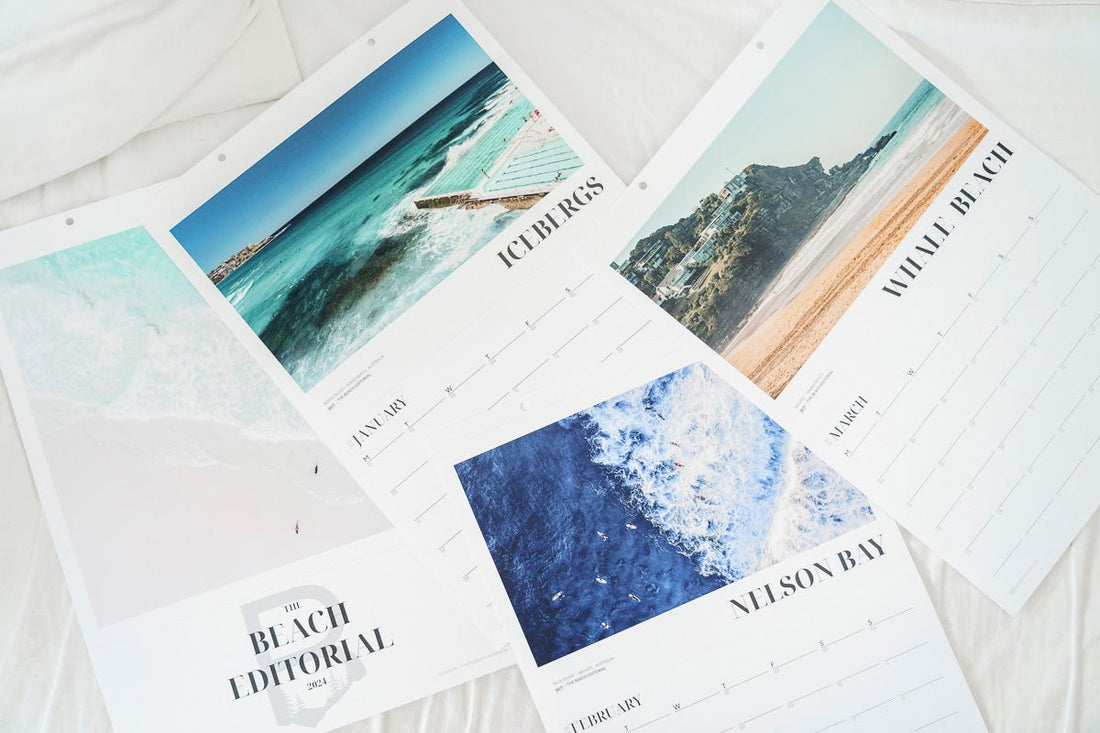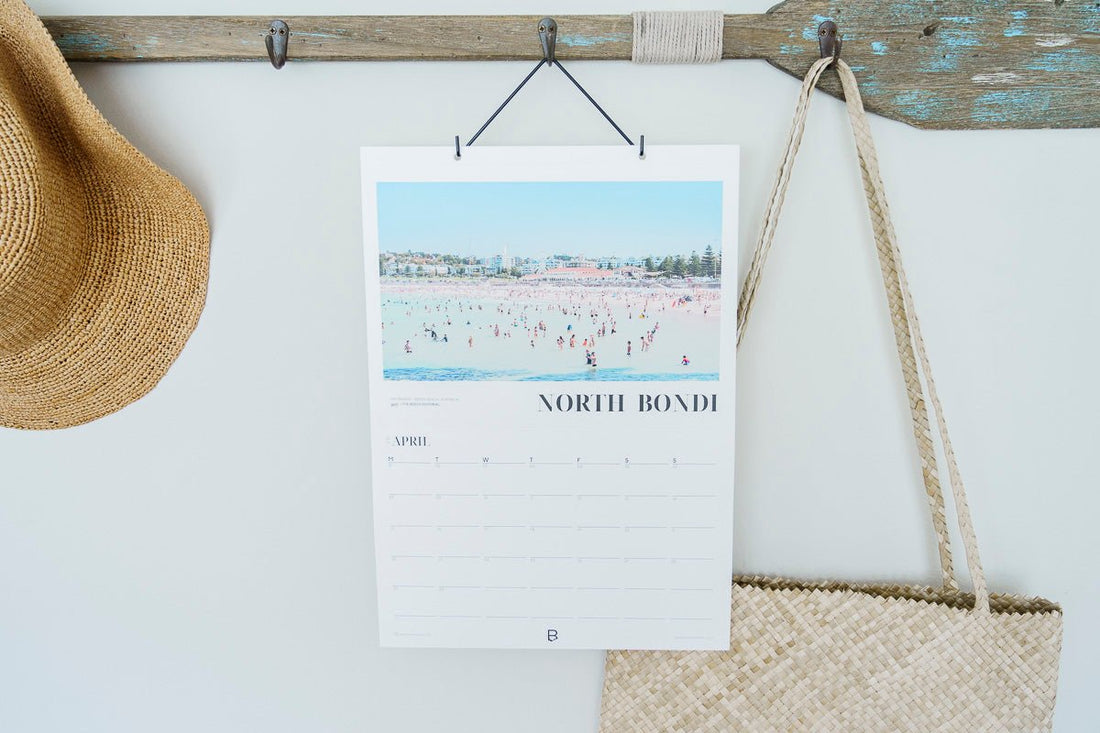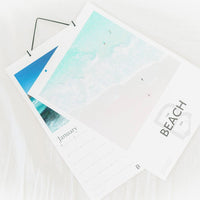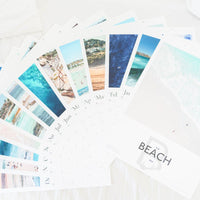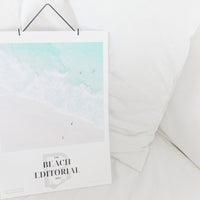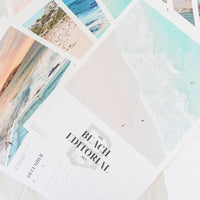 2024 Wall Calendar - Limited Edition
Turn your planning into an artistic centrepiece with our modern hanging wall calendar. Its minimalistic design highlights 13 of our favourite BEND prints from around Sydney, Australia with customized touches that introduce elements of sustainability.
The calendar is printed on premium, responsibly sourced paper and each print is finely perforated so that at the end of the month you can tear it away to reduce paper waste and give the prints new life.
All calendars come with a custom-built, reusable hanger but if you have purchased previous BEND calendars, you can buy the 2024 refill and reuse your hanger to save 10% off the retail price!

**NEW THIS YEAR** We've created a special Editorial Edition with modern bold text that highlights the location each picture was taken at. The location text is included in the tear away print to add a stylish spin to your wall. This special edition is very exclusive so make sure you select Editorial Edition when adding to cart. Note that all images are the same as our standard 2024 calendar.
We wanted to change the calendar game so we went back to the drawing board with the goal of reducing paper waste and providing extra value. Every calendar comes with 13 pages including the cover, which means you have that many prints to use again once you tear them away. We also made sure to size them to standard frame dimensions.
Calendar size: A3 (29.7x42.0cm/ 11.75x16.5")

Paper type: Soft eggshell Serrano 280gsm paper for a high-quality, textured matte-finish (perfect for writing in special dates!)

Includes a custom matte black steel hanger that is designed to be reused for future calendars. Save 10% when buying the refill pack for 2024.

Perforated tear-away print on each sheet measures:
Cover print - 29.7x29.7cm/ 11.75x11.75"
Date page prints - A4 (29.7x21cm/ 11.75x8.25")
*We recommend removing each page from the hanger before attempting to tear away the print. There are two perforated lines above and below the image. For best results, fold paper away from print along the line before flattening out on a flat surface to tear.
Fabulous start to every month!
Beautiful photography, a product with soul.
The photography in this calendar is beautiful. It's easy to feel the photographer's love for our environment not only in the photos but also the little "surprise" thank you card.
2022 Wall Calendar
Cool concept for calendars let's you tear photographs of previous months and hang them as pictures
Fantastic
What an amazing gift for both your family, friends and for yourself as well! Beautiful images and the sustainability aspect is so incredible.
Amazingly beautiful and thoughtful
This is the perfect gift for my partner and my mom - I'm hoping she can visit Australia sometime soon in 2022 and this will get her excited!